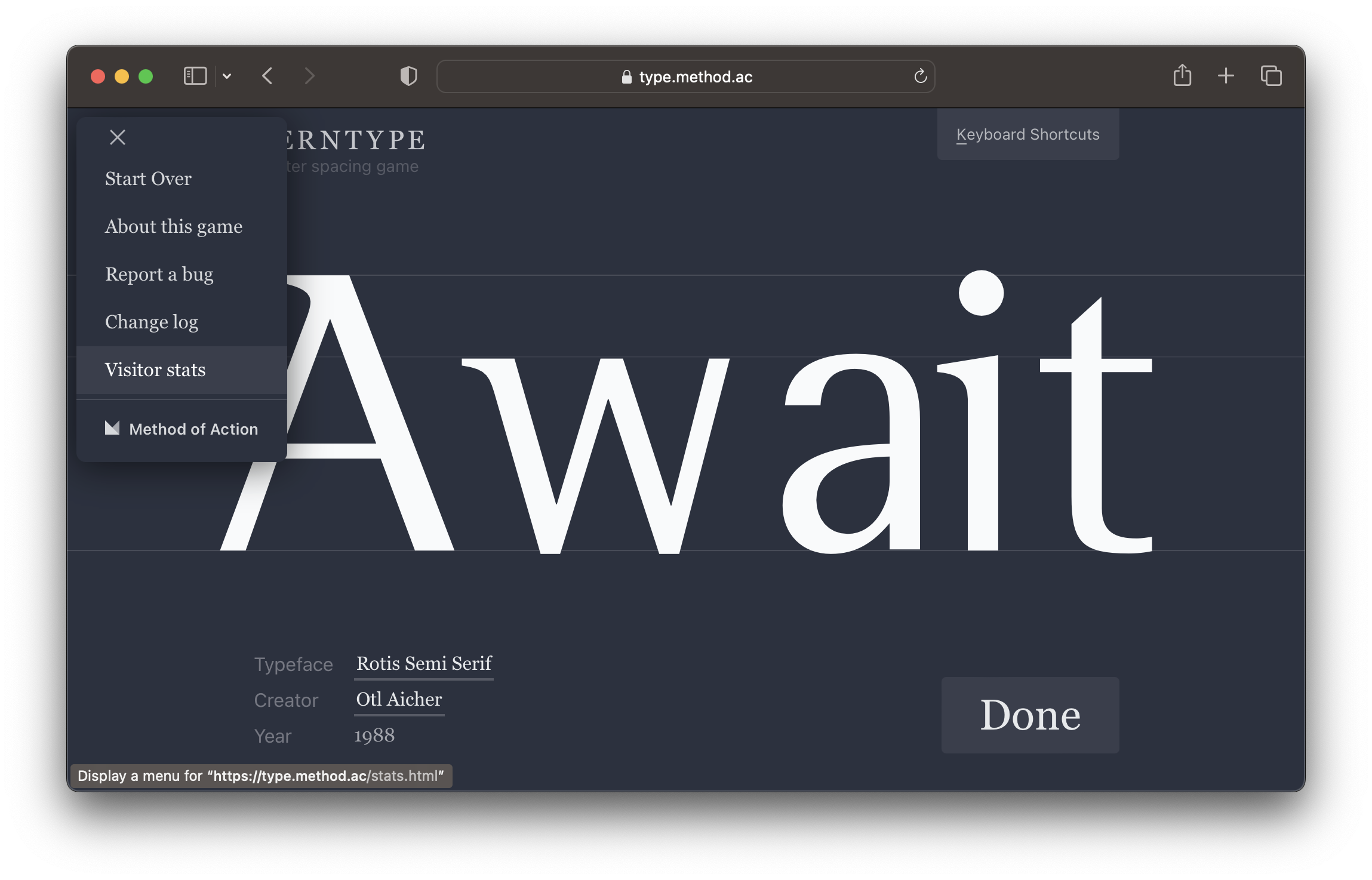 I used this week's three days of confinement at the clinic where I'm participating in a clinical trial to resolve some important bugs and polish Kern Type. A lot of the work of the work is invisible, not all of it registered in the change log.
I've never kept change logs, and I understand why: dividing work in discrete units that can be tested and accounted for are an artifact of industrial work. Keeping track of what you are doing and now much time you are spending on it breaks the flow of the craftsman. But keeping a change log in an industrial way was my own fault, I don't know better and I'm copying off what already exists.
What would be the change log of a craftsperson? Would it say "I sanded off some rough edges out of the base of the sculpture?" or "I redid the right eyebrow of the main subject in the painting"? No. Perhaps it can be visual and narrative at the same time. It would tell a story, and it wouldn't get in the way of the flow of the creator. Nothing ought to get in the way of the flow of the creator.
What is God's change log? Does is look like this?
Day 1 Initiated project. Created Light.
Day 2 Feature: atmosphere and firmament.
Day 3 Feature: dry ground & plants
Day 4: Feature: sun, moon & stars
Day 5: Feature: birds & sea creatures
Day 6: Feature: land animals & humans
Day 7: Rest
I just remembered something: last week I went to see Golda with a Jewish friend. She let me know this week is Rosh Hashanah, the Jewish New Year, and according to their tradition of the Old Testament, today is the day we humans were created:
So God created mankind in his own image,
in the image of God he created them;
male and female he created them.
In my own interpretation, we are sparks of the divine flame, and so like God, our change logs are narratives, not bullet lists.