How does Method of Action work?

Complete 50 challenges

Each challenge is a small, design related task. They cover theory and practice of one specific design subject. Challenges are progressively more difficult, and completing them gives you access to more intricate challenges.

You will practice what you learn

Each mission has articles, recommended books and good examples about the topic you are learning. You can go as deep as you want before working on it.

Every mission will be reviewed
by your peers.

When you are done with your mission three more experienced users will evaluate your work, giving you a passing or failing grade. Method of Action helps you learn topics that can't be automatically graded, as they involve skill and knowledge.

You'll win experience points each time you accomplish a mission

Experience points give you access to more challenging missions and allow you to review other users.

Learn by helping your peers

Once you gain experience you can review other users' work
Thanks for keeping in touch
We will let you know when Method of Action launches
Want to know when we launch?




Play three games that will be part of Method of Action
Learn how to manipulate bézier curves and get a typography lesson at the same time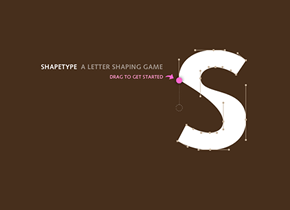 Our games have been featured or front-paged at: