Color is a new game for Method of Action.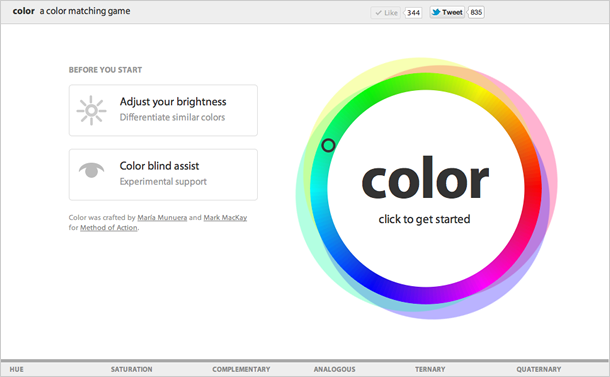 Probably the most interesting aspect of the game is the color blind assist. Each primary color is represented by a geometric shape, and the morph between the shapes represent intermediate colors. Try it out even if you don't have any color perception deficiency just to see how it works.
I will follow up with a post on how to choose a good color palette, check out how complementary, ternary and quaternary colors work because it's important in choosing a good palette.
Check out color - a color matching game
8 comments